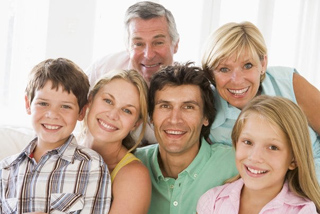 In accordance with the current Italian immigration regulations, citizens of the country, as well as foreign nationals legally residing in Italy, have the right to be reunited with family members living abroad.
To make this request is possible provided that the foreign citizen already has a residence permit for at least a year and issued on the basis of the following reasons:
employment;
business immigration;
by study;
political asylum;
religious reasons;
family circumstances.
Permission can be requested for the following relatives:
spouse;
minor children;
adult dependent children, if they cannot support themselves for health reasons;
parents are dependent if they have no other children in the country of departure or if they are over 65 years of age.
There are two ways to reunite a family in Italy.
In order to get more detailed information, you can ask a question to our experts through the feedback form on the website, call on Skype or one of these phones.