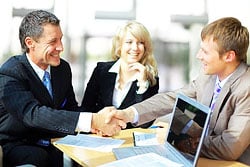 Our staff will translate for you documents of any complexity, including sales contracts, constituent documents, powers of attorney, and so on. We also offer interpretation services: business negotiations, conferences, exhibitions. Cooperating with our company, you get guaranteed high quality of translation and confidentiality.
Services of guide-interpreter in Italy
You just came to relax and want to get acquainted with the Italian culture? We offer guide-interpreter services in Italy! We will help you explore Italy, tell you what places are worth visiting, develop an individual route for you and make sure that you are satisfied with the journey to the fullest.
Using the services of a guide-interpreter, you will forget about what the language barrier. In addition, our staff knows Italy well and can always answer any questions: where to stay? Where to go for lunch? What time will the Museum be the least crowded?
Call us and we will make your trip to Italy as comfortable as possible!